Download PUBG Mobile 2.4 Beta APK [Android/iOS/Lite]
PUBG Mobile 2.4 Beta APK has been released to download and update for both Android and iOS users. But the game is in the testing phase, so it is available only for a limited number of users (20,000). It would be better if you get it before others grab it. The PUBG Mobile 2.4 Beta Patch Notes have added many new items.
Dear PUBG Mobile Fans, v2.4.0 Download Link Has Been Updated. For More Updates, Bookmark This Page and Join Telegram Channel To Get Notified.
What Is PUBG Update Release Date? – PUBG Mobile New Update Release Date
All Versions Of PUBG Mobile (List Of Countries With Their Versions Of PUBG Mobile)
PUBG Update Download Release Date, Size, APK & OBB, Patch Notes
PUBG Mobile 2.4 Beta Features
The newly added features in the PUBG Mobile 2.4 beta are:
Football Carnival
Lionel Messi Character
New Outfits
Football Emotes
Golden Boot
Convert Into Football
Football Ground in spawn island
What Is PUBG Mobile Beta Version?
PUBG Mobile Beta Version is the new version of the game, which is accessible to players with all the new features added to the game. The beta version is released for only some selected users to get feedback about the game and fix the lag in the final version.
It doesn't cost extra charges for Beta Tester; you are helping the game developer fix the lag before it is officially released to every user. Sometimes they may also reward you with some in-game items for your valuable feedback.
How To Register For PUBG Mobile Beta Tester?
Step 1: Go to the PUBG Mobile Beta Tester page
Step 2: Click on Join Beta [If slots are available]
Step 3: Clear Google Play Store cache and cookies
Step 4: Search for PUBG Mobile
Step 5: Download and Enjoy PUBG Mobile Beta Update
How To Get PUBG Mobile 2.4 Beta Invitation Code?
Step 1: Open the in-game mail to view the invitation mail
Step 2: Go to events > Recommended > Beta Test Invitation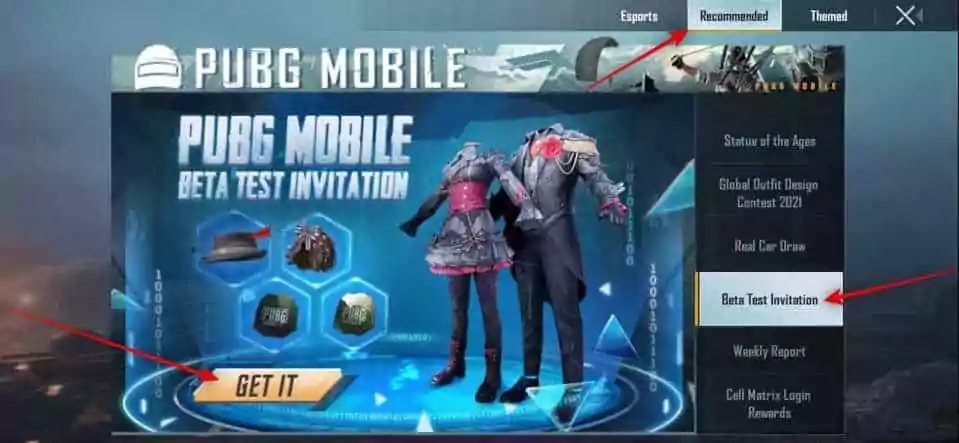 Step 3: Click the Get It banner
Step 4: In the Binding Code section, tap on Generate Code
Step 5: Copy the PUBG Beta Invitation Code
Note: Do not share your exclusive link code with anyone else; otherwise, your global account will be penalized for any violation and cheats made on the test server.
PUBG Tier Rewards: PUBG Mobile Tier Rewards
Download PUBG Mobile iOS Update (PUBG Mobile For iPhone/iPad)
PUBG Tier Reset – PUBG Mobile Next Season Tier Drop
How To Download & Install PUBG Mobile Beta APK
Step 1: Download the beta version from the below buttons
Step 2: Install the APK by enabling Unknown Sources from the phone settings
Step 3: Run the game once the installation is completed
Step 4: Choose Resource packs (Low-spec resource pack or HD Resource Pack)
Step 5: Login as a guest
Step 6: Paste the invitation code that you have received in the PUBG Mobile Global account
Step 7: Beta testing will be enabled if the Invitation Code is valid.
In case of a parsing error, users should re-install the APK file or download the resource pack with a VPN.
Download Best Free VPN For Android & iOS
PUBG Mobile Controls Keyboard Shortcuts & Hotkeys
PUBG Next Royale Pass Rewards: PUBG Mobile Upcoming RP Rewards
PUBG Redeem Code Today – PUBG Mobile Redeem Coupon Code
Download PUBG Mobile 2.4 Beta Version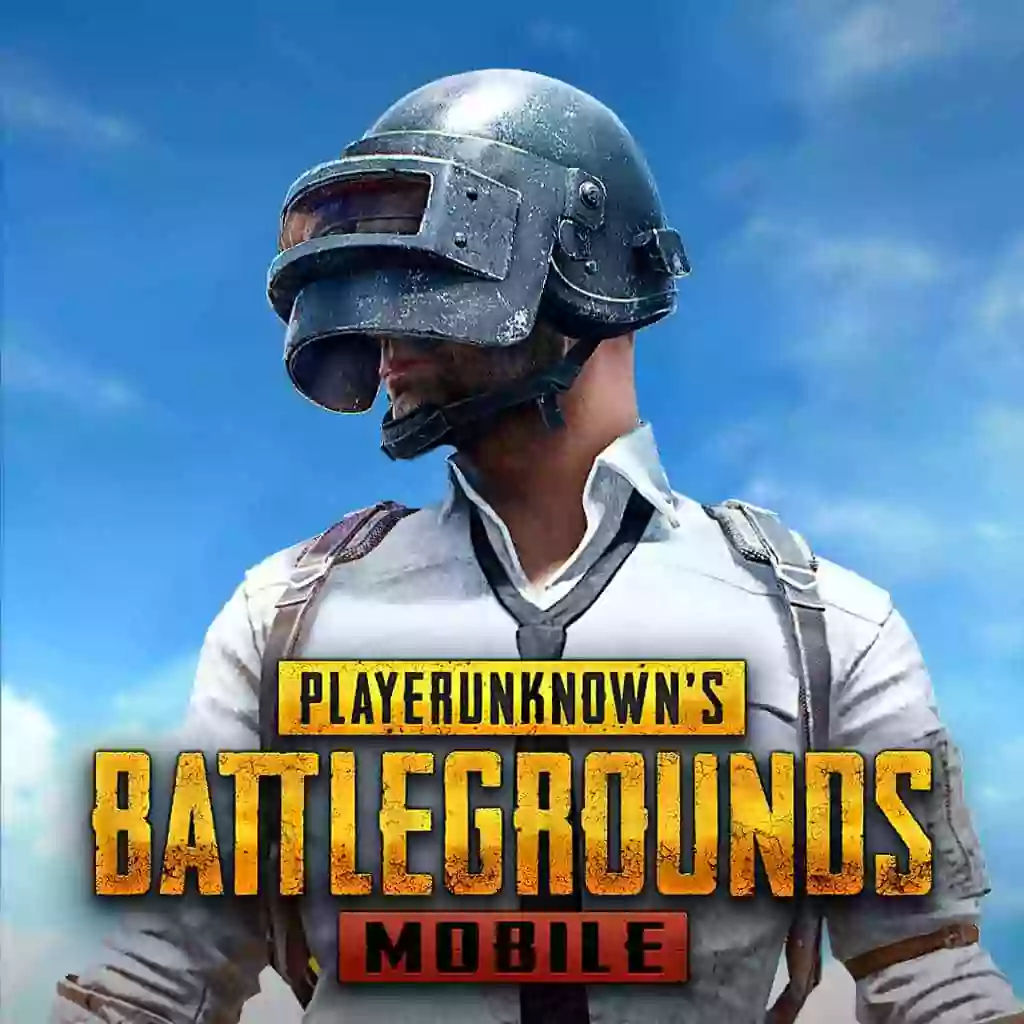 | | |
| --- | --- |
| Name | PUBG Mobile Beta |
| Version | 2.4.0 |
| File Size | 753MB |
| Publisher | Krafton, INC. |
| Supports | Android 5.1 & Up |
| Last Updated | January 2023 |
Disclaimer: Since PUBG Mobile is currently banned in India, players from the country are strictly advised not to install or download the game on their devices.
FAQ
What Is Beta Version?
The Beta version is the earlier version of the game launched for limited users to test the bugs and improve the gameplay more efficiently.
Why Are Resource Files Not Downloading In Beta Version?
Sometimes resource files don't download in the beta version, so you can clear the game cache or reinstall it. But still, if it doesn't work, connect with a VPN.
Which Is The Best VPN To Download PUBG Beta iOS Resource Files?
PandaVPN Lite is the best VPN to download PUBG Beta iOS Resource files without error. It provides access to premium servers for free by watching some advertisements. But if this is not working as expected, try the other best VPN.
Where Can I Find Beta Version Download Links?
You can find beta version download links at https://web.gpubgm.com/m/download_android.html (32-bit) and https://web.gpubgm.com/m/download_android_1.html (64-bit). These are officially released links by PUBG Mobile.
I'm assuming this article would be helpful for you to get complete information about Download PUBG Mobile Beta v2.4 APK [Android/iOS/Lite]. Please let us know in the comments below if you have any queries or suggestions or want to share anything. For more gaming news and updates, stay tuned to WargXP.com.